Case study - Venice Biennale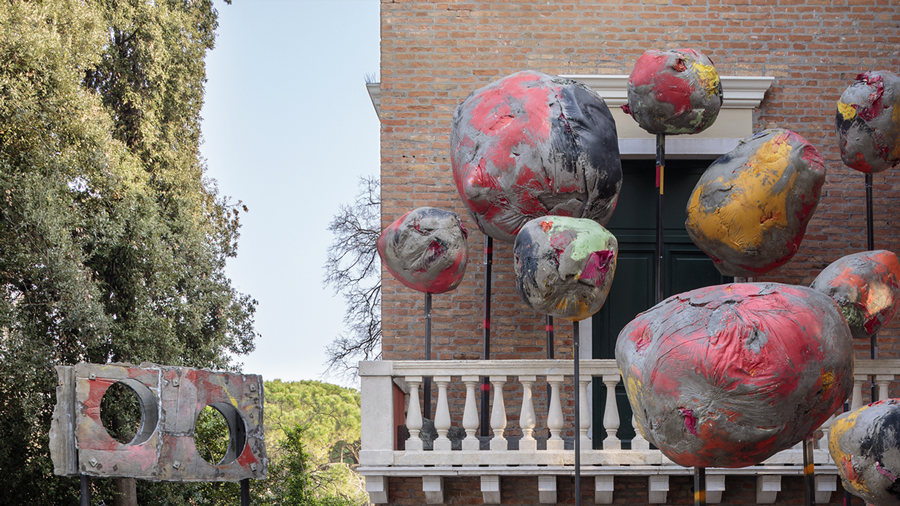 Venice Biennale – Phyllida Barlow presented folly at the British Pavilion.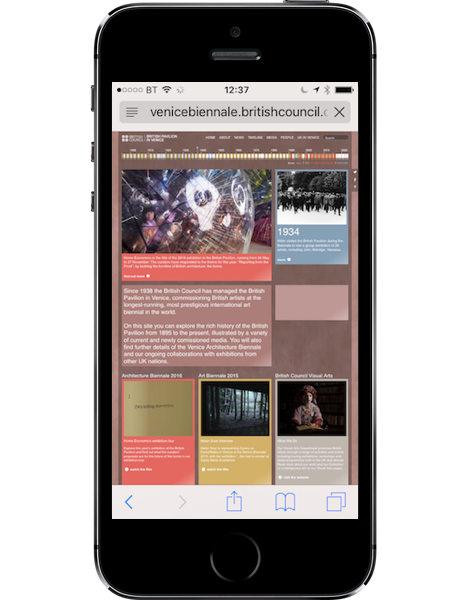 The existing website were non-responsive, with a timeline non-accessible to a archive material.
• Using desk-based research looked at existing analytic to create dialogue about features, raising question on the timeline;
• Created IA and wireframe prototype to demonstrate how a History section could fulfil the timeline requirement and provided a responsive user experience;
• Worked with content editor to encourage co-creation and improve writing style;
• Planned and facilitated summative user testing, handled recruitment ourselves to minimise cost;
• Mentored content manager during user testing and user interview.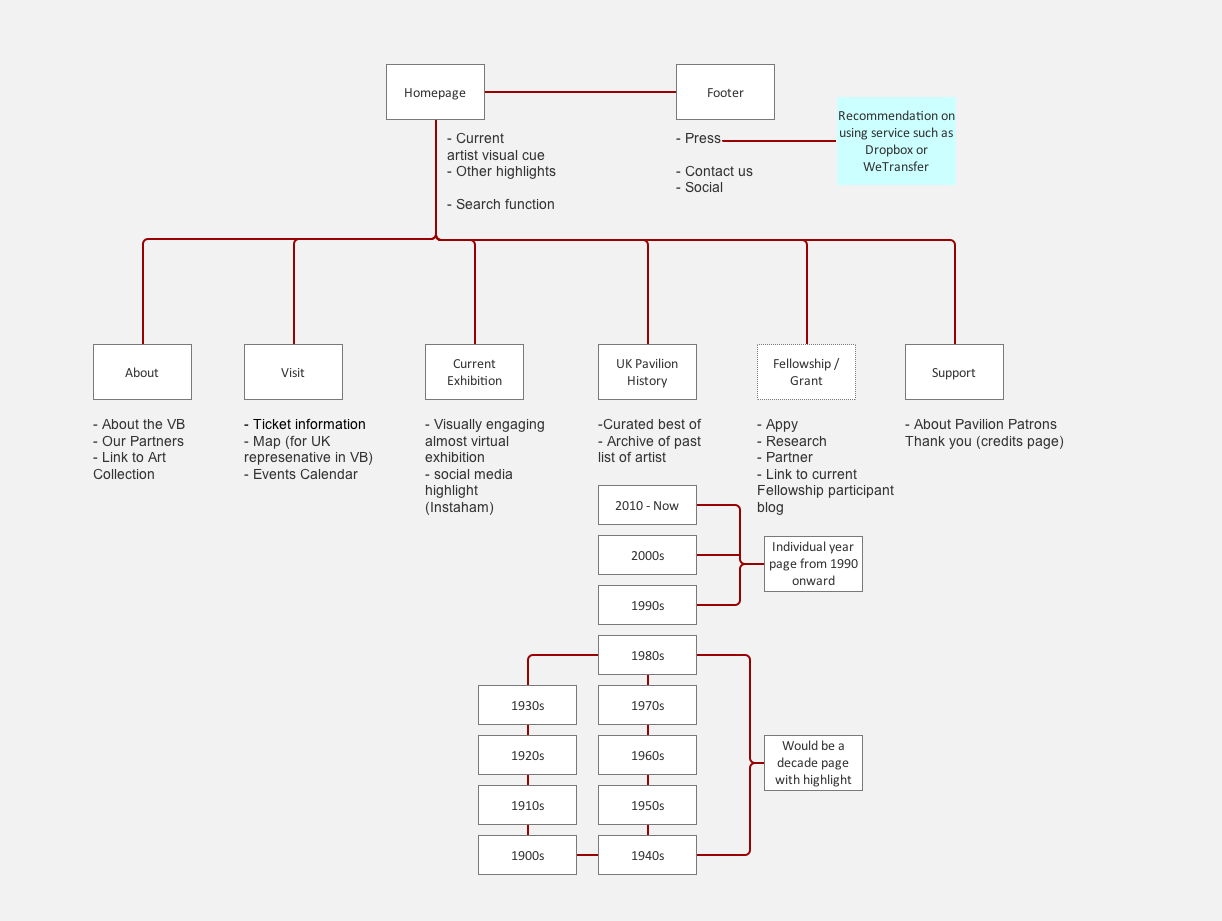 IA proposal to bring timeline material within site navigation.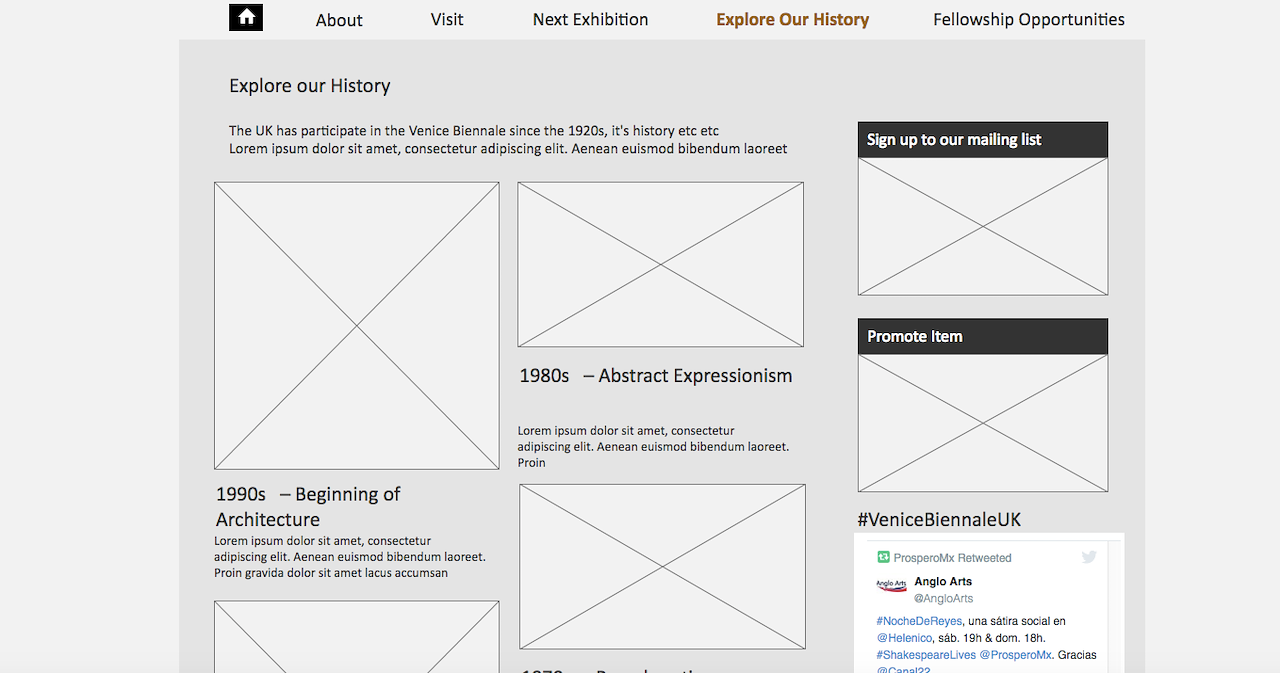 Previous timeline being incorporated as part of the site structure, became a History section.
• New information architecture to show how a 'History' session would work, showcasing previous exhibition better than a timeline;
• Indicated how it could rota from Fine Art to Architecture with minimal headline change.
Wireframe and prototype to help development.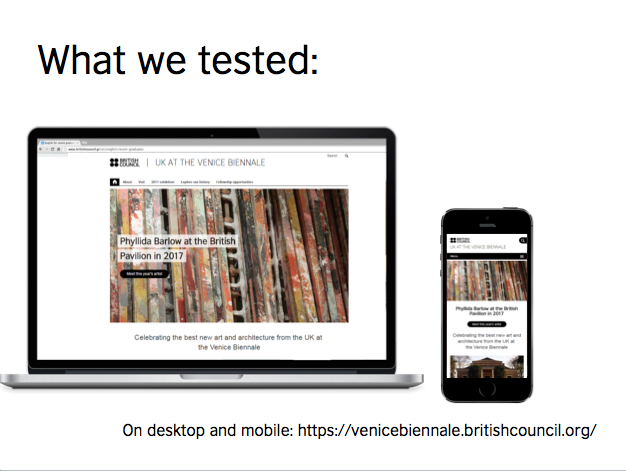 Conducted user testing on both desktop and mobile version of the new British Council Venice Biennale website
Not what I expected at all. It's cool! - Participant regarding Fellowship section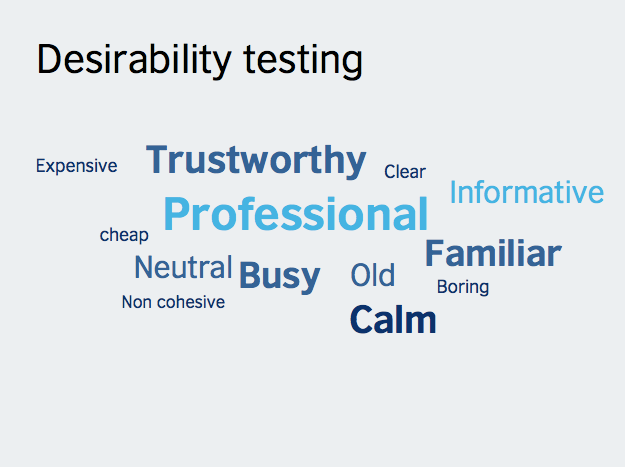 Conducted Desirability testing to elicit user's impression on site design overall.
it's a lot of information – it's very meaty but it's very interesting; writing style is a bit like wikipedia; – Participant on content of the website
Outcome:
• The Venice Biennale was launched in March 2017 on time and within budget prior to opening of the official Venice Biennale announcement;
• The website, worked with online campaign, achieved the set target visitor number;
• Created a website that could transit between two departments – Art and AFD(Architect, Fashion and Design) – yearly, yet remind on brand and fulfil the business need;
• Educated stakeholders with digital development process and built relationship with different departments, which led to a new Film project being commissioned for 2018.
• Built confidence in Art department which led to more work being commissioned for 2018;
• Led and mentored a junior ux designer.
Background
As Venice Biennale British Pavilion's sponsor, British Council Art would like to relaunch the website for 2017.
Challenge
• Art department had seven websites all run by different external agencies with inconsistent looks and feels;
• The existing website had a timeline feature the team were keen to keep but it's not user friendly;
• The website need to work with both Art and AFD (Architecture, Fashion and Design) department as the festival alter every year between theme.
---
Date 2017

Type #UX lead #mentoring
Up Next:
Case study - Online registration system(ORS) redesign