Sun Digital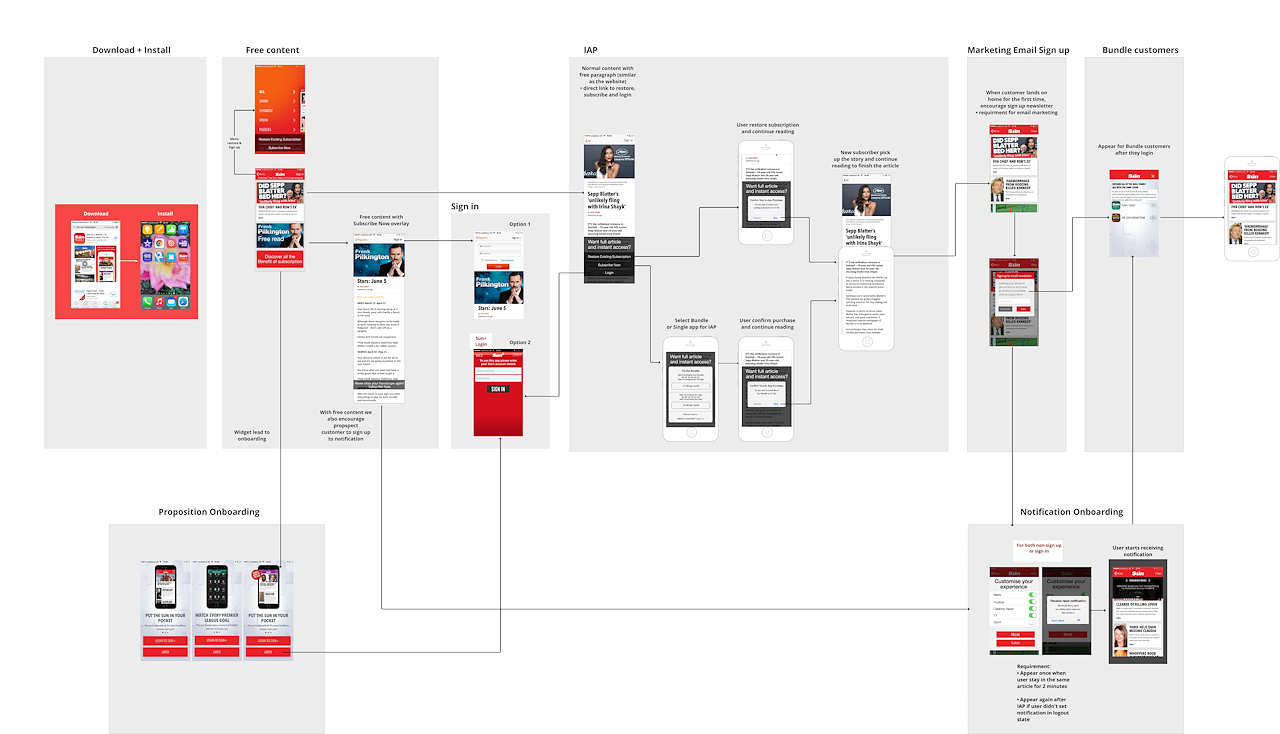 User journey mapping the first 5 minutes of downloading the Sun app
We did a project called the 'first 5 minutes', to investigate varies onboarding and help for new users.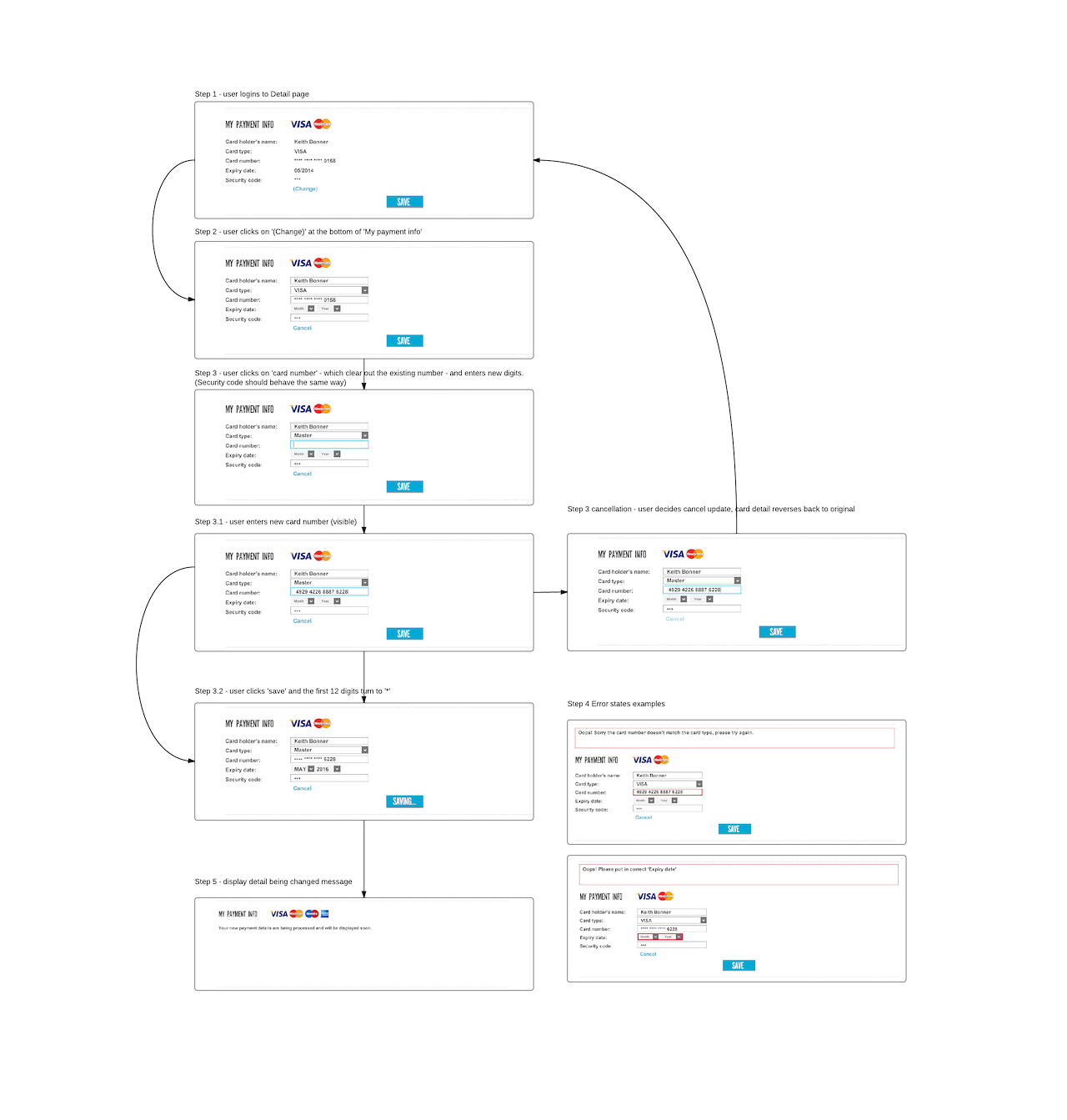 what happen when customer changing billing information online?
I looked after sign up journey and payment screens were my friends.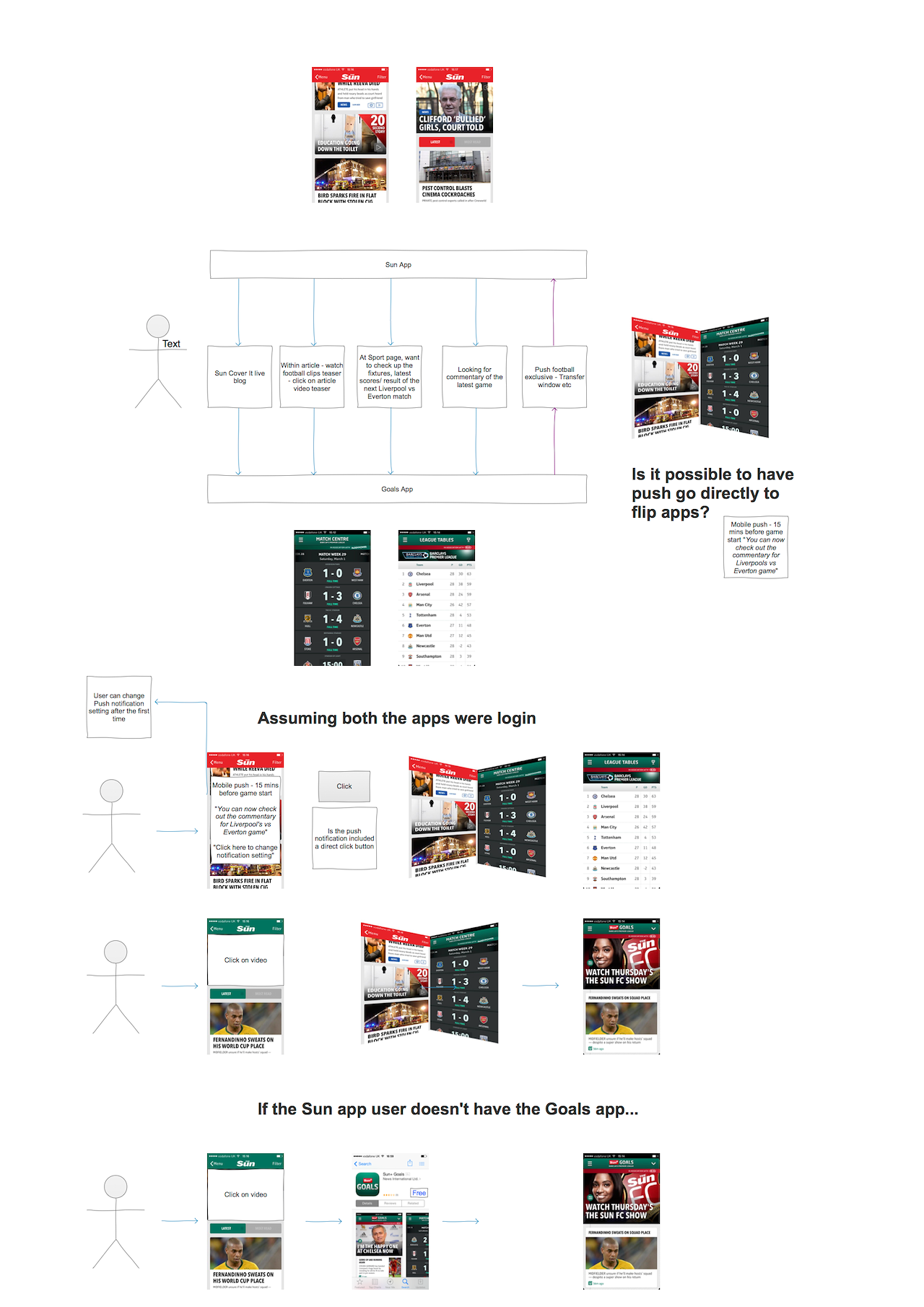 • Investigated crossed app promotion;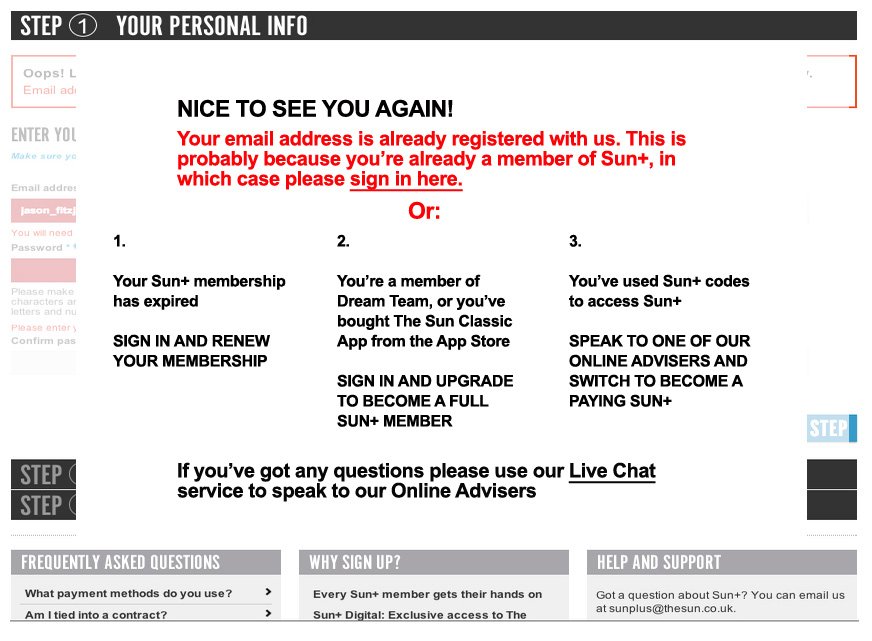 Worked on messaging for lapse and return customers;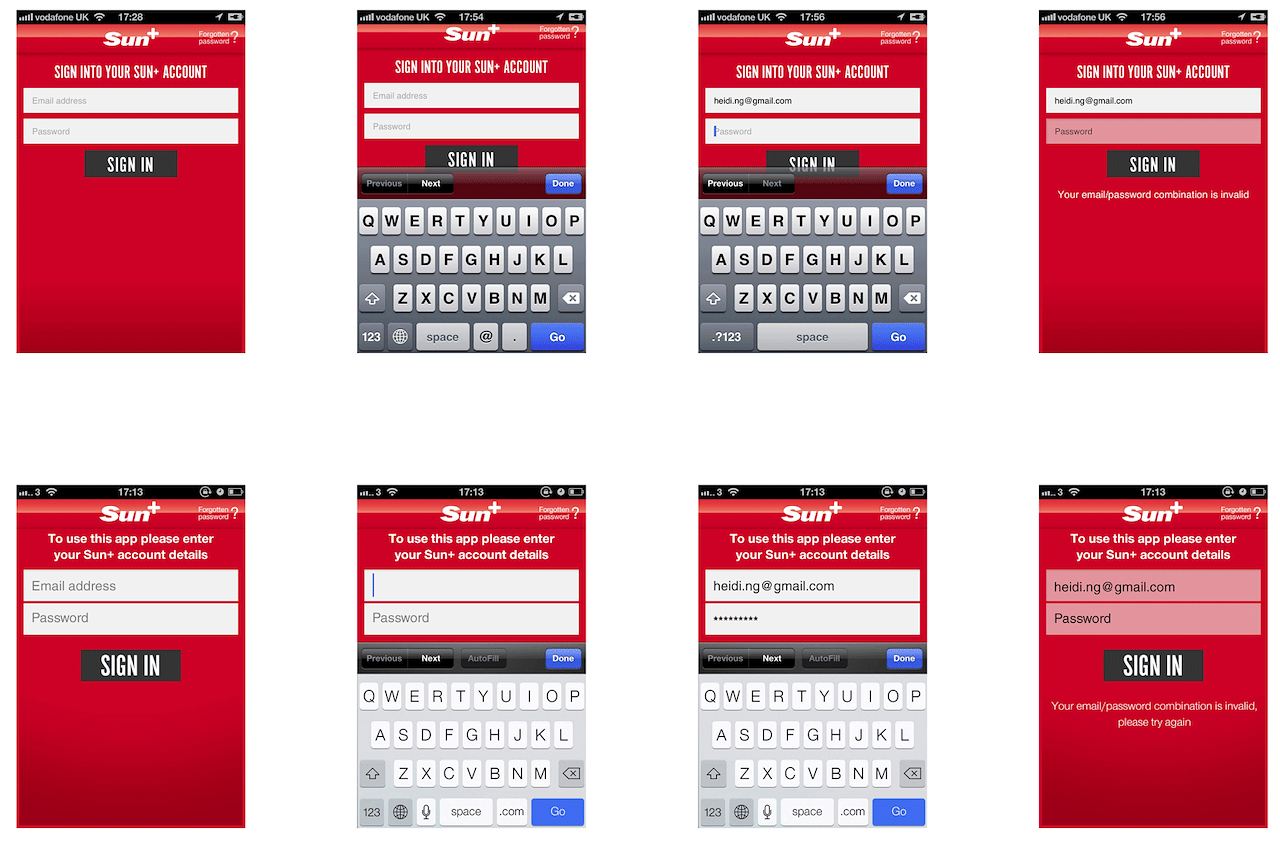 Mapping out the full sign up screens on mobile;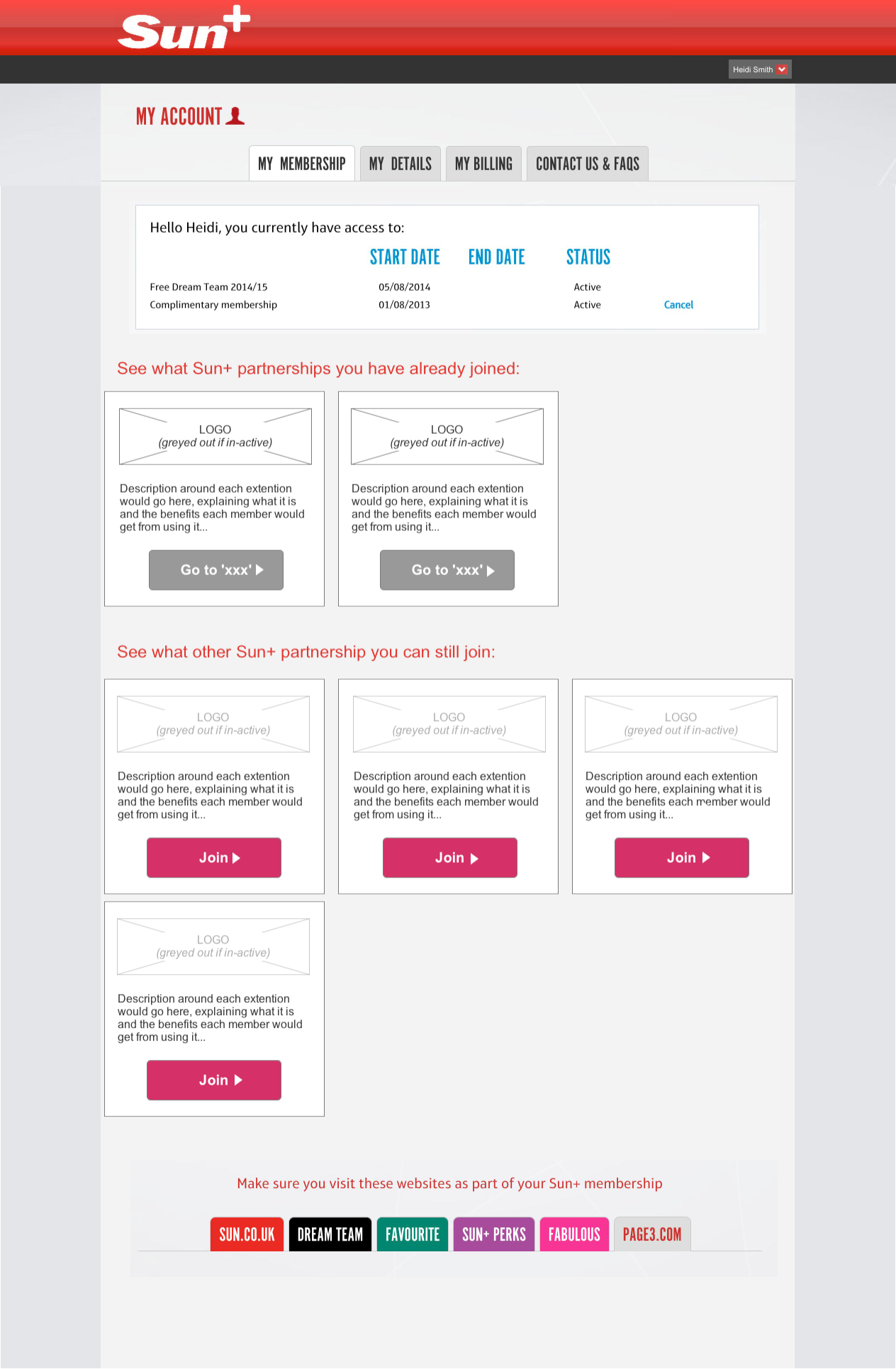 Wireframe and define function on My Account area.
From 2013 onward, I transitioned from the Sun website to an working on the app.
---
Up Next:
Case study - Venice Biennale