Times & Sunday Times Project D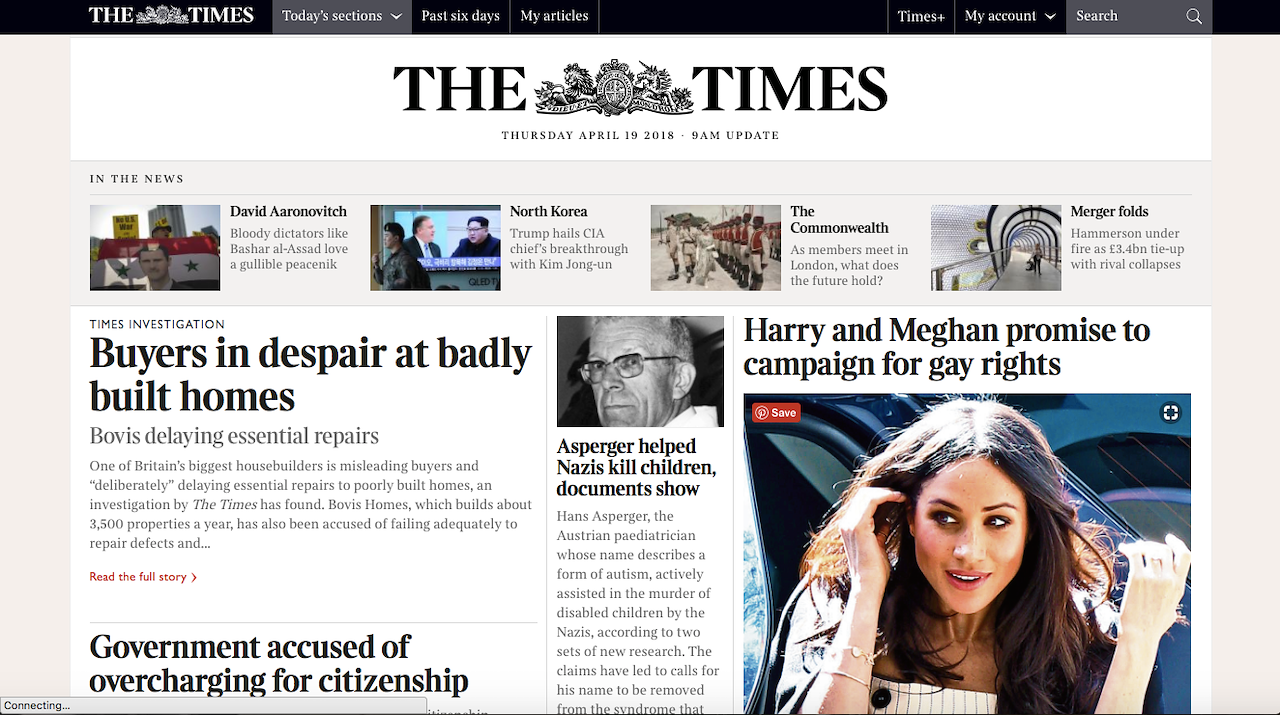 • Created audience personas based on user research;
• Using the persona to discuss features and design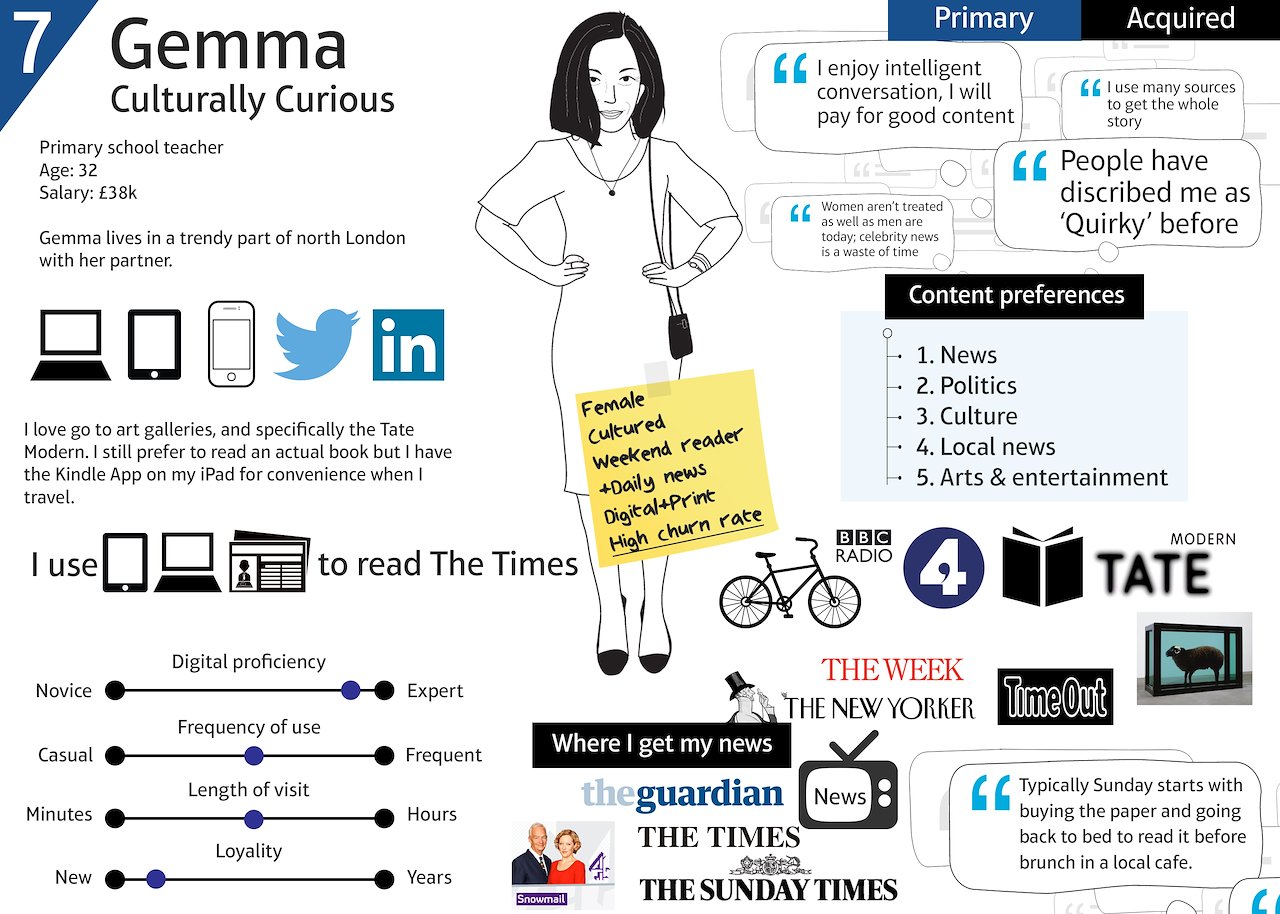 Created persona based on business intelligent segmentation.
• Facilitated workshop with business stakeholders to gather requirements and try to understand data flow from the business perspective;
• Created initial domain model;
• Using the news room domain model to understand concern and expectation of business.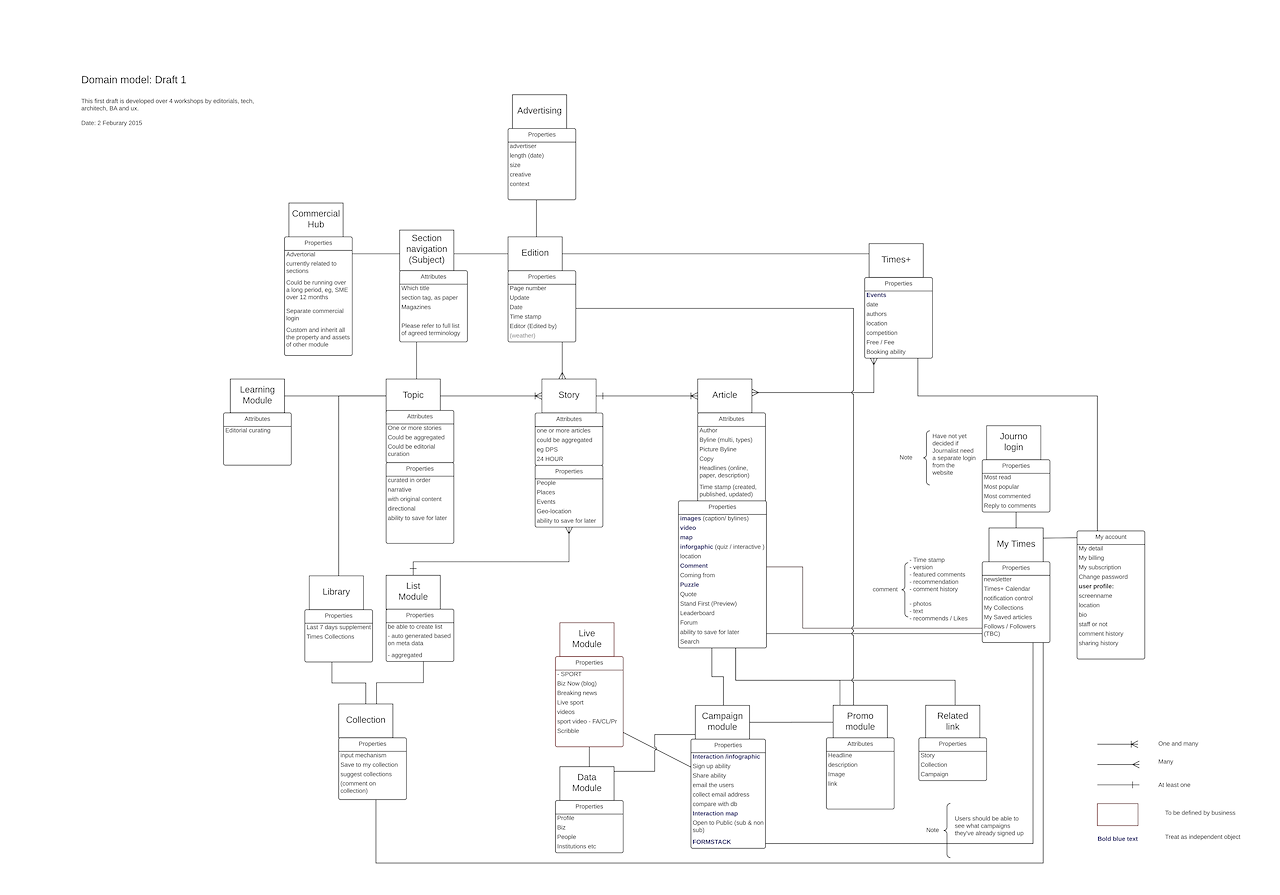 Ran workshops with stakeholders to map news room domain model, tried to understand the information and data flow on the system.
• Initial Information Architecture (IA) for the Times edition;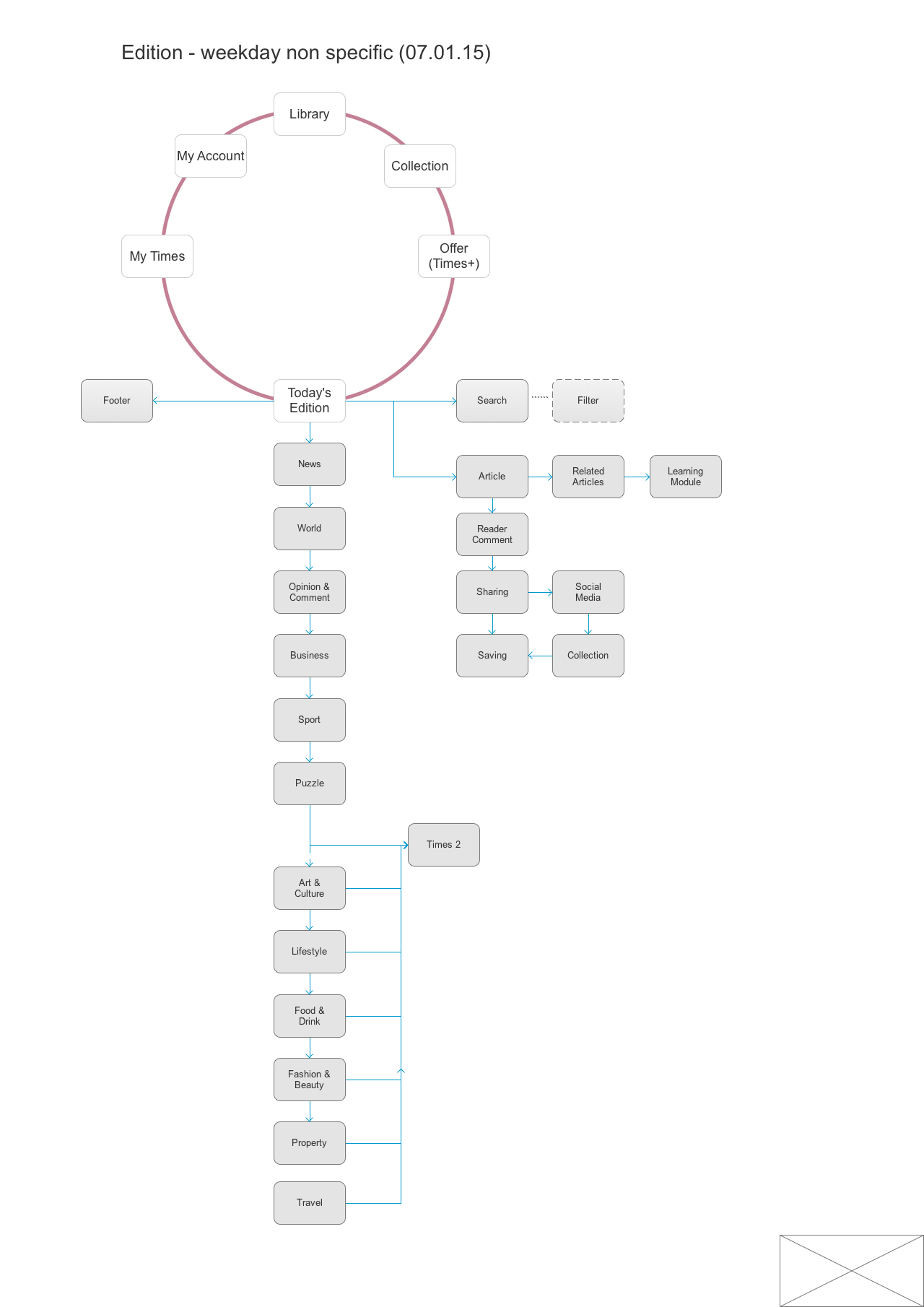 Created sitemap to illustrate the edition idea and how content would be presented each day.
Full set of persona were on the wall during the project cycle;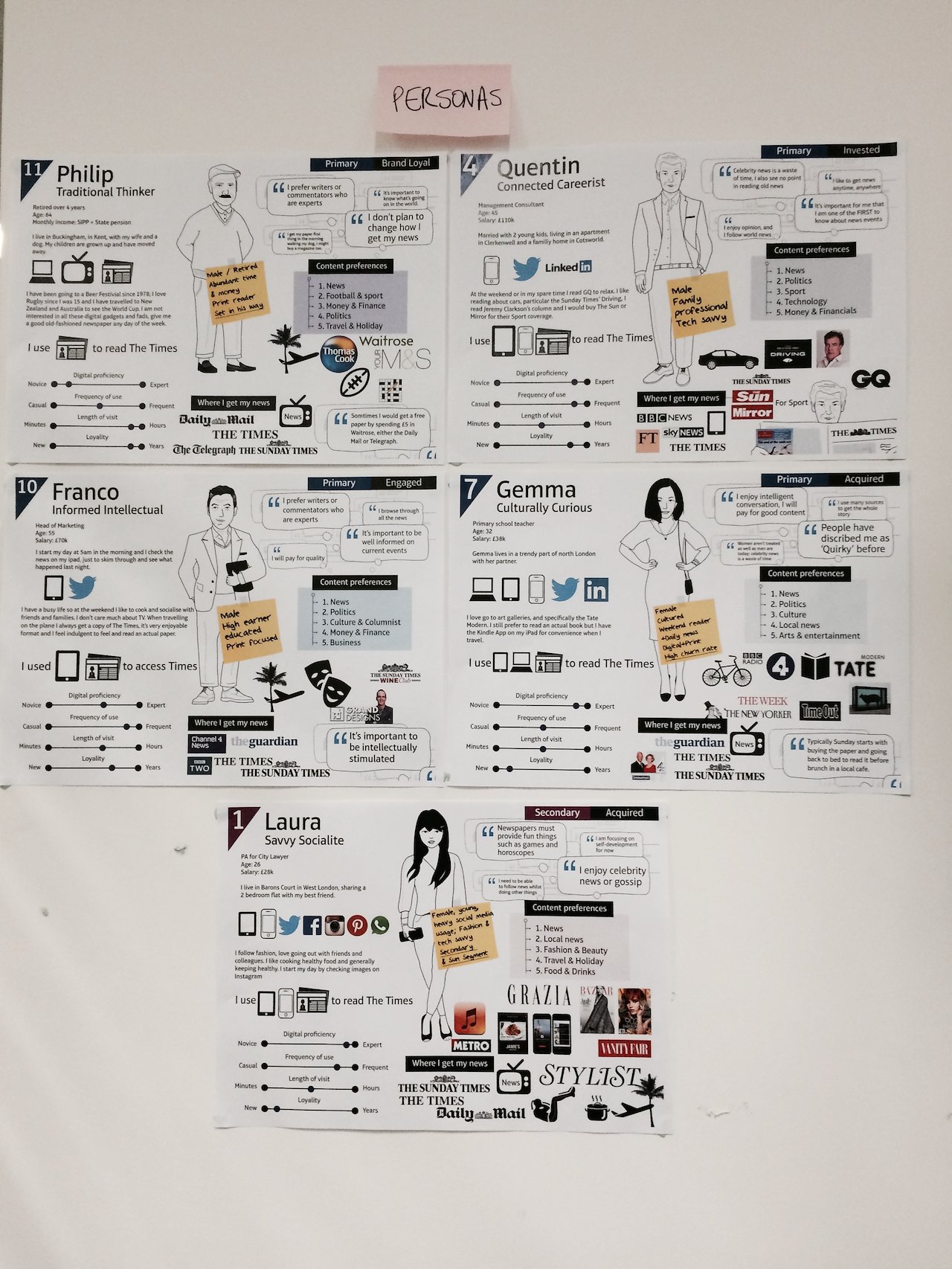 • Responsive prototype mega menu and sticky header;
• For user testing and validate concept in both desktop and mobile environment.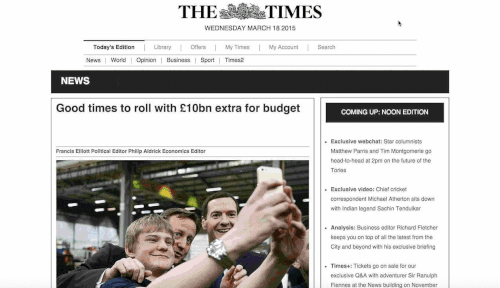 • Iterate and alternative prototype with side menu;
• Jump scroll action for navigation experience.
Background
Business to relaunch Times and Sunday Times; websites, a common new content management system (CMS).
Challenge:
• Introduced multiple editions idea on a web environment;
• Represent multiple paper on the same website;
• Provide opportunity to cross pollenate content while keeping editorial independent.
---
Date 2015

Type #persona #prototyping #workshop
Up Next:
Case study - Dream Team App 2014