Aviva Public Web

A share board to keep the team informed of the progress of the project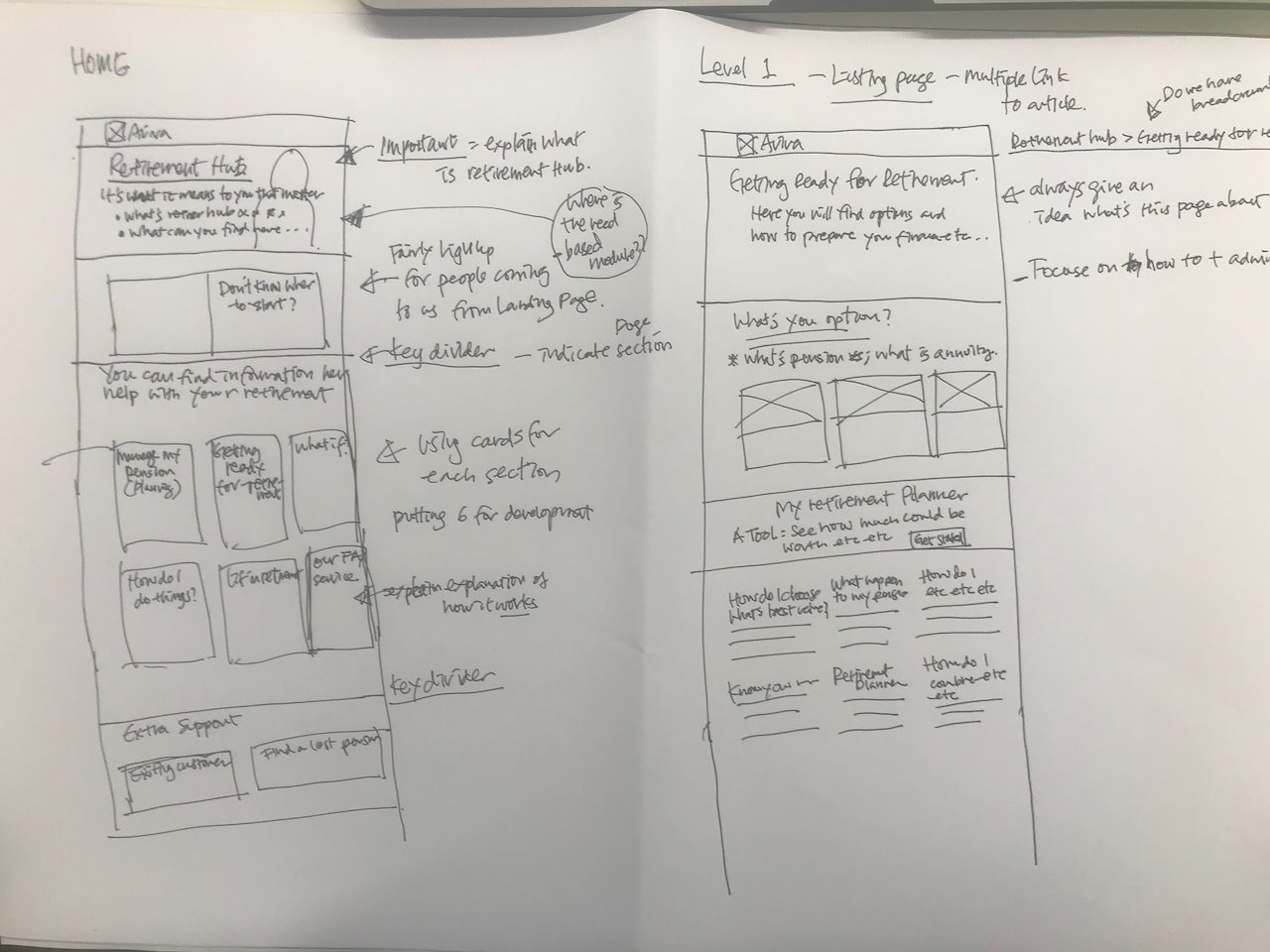 Some initial ideas on the layout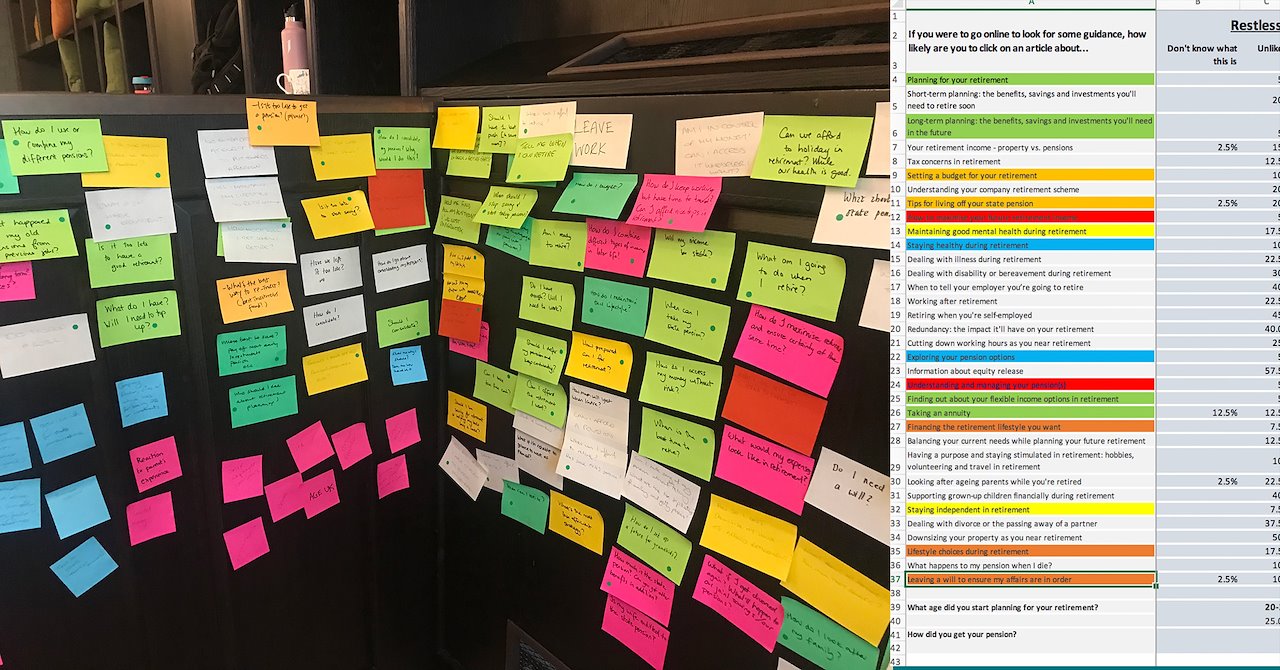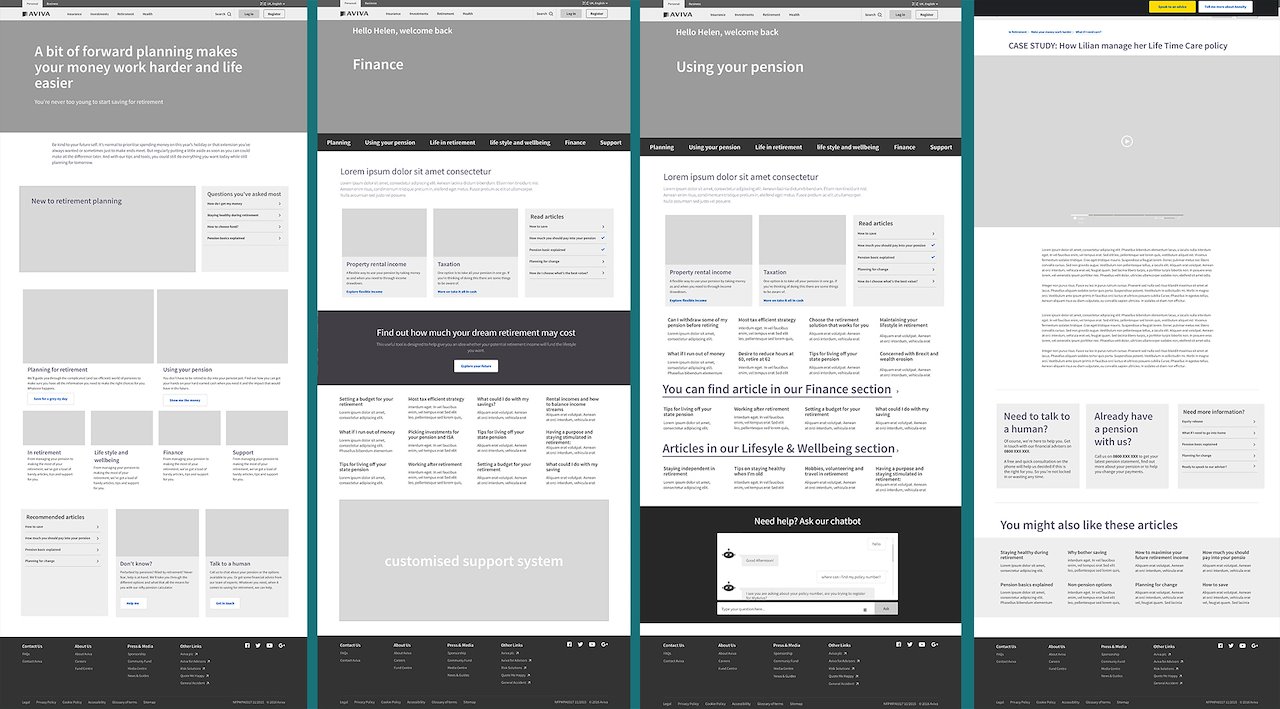 Background
Digital was approached by the Pension and retirement team to redesign the web presence, it's to align with a strategic brand update campaign.
Challenge
The business was going through re-structure, the project was almost dropped halfway through.
Result
There was a 15% uplift in customer engagement after the initial re-launch, the team were given the assignment of redesigning the Saving and Investment site right after.
---
Date 2020

Type #Lead UX #Full project cycle